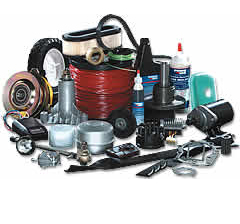 When you need complete coverage with engine and drive parts there's no faster, easier way to get them than with Prime Line. We're talking total support with national distribution and oversize inventories to help get our customers back on the job fast. And when you install Prime Line parts, they fit just like the parts they replace.
Prime Line Product Focus Brochure
We guarantee it. You've also got the power of our industry-leading warranty. We even cover your labor so there's no question that both you and your customers are completely covered. Fact is, nobody works harder to keep your customers' trust and to keep your business growing than Prime Line.
To find out how Prime Line can help you build a bigger list of satisfied customers faster call 217-441-8332 today.